Overview
Interactions with non-human actors are becoming commonplace. Increasingly we are interfacing with artificial intelligence in situations where we once would interact with other people.
The line between human and machine is being blurred. From customer service chat bots to self-driving cars, we are moving towards an automated society in which human labor is being outsourced to machines. AIs are being personified as personal assistants, such as Siri and Cortana, and anthropomorphized in the Weather Cat bot Poncho—with the expectation that these sound and text interfaces will replace many of the web interfaces we use today.
As our interfaces become increasingly tied to communication platforms and 'non-graphic' interfaces, these developments raise questions of identity, morality, and the role of graphic design. In this workshop—with the help of Google, Siri, and Alexa—students will examine these questions by developing tactics to engage with bots and investigate automated methods to distribute their findings.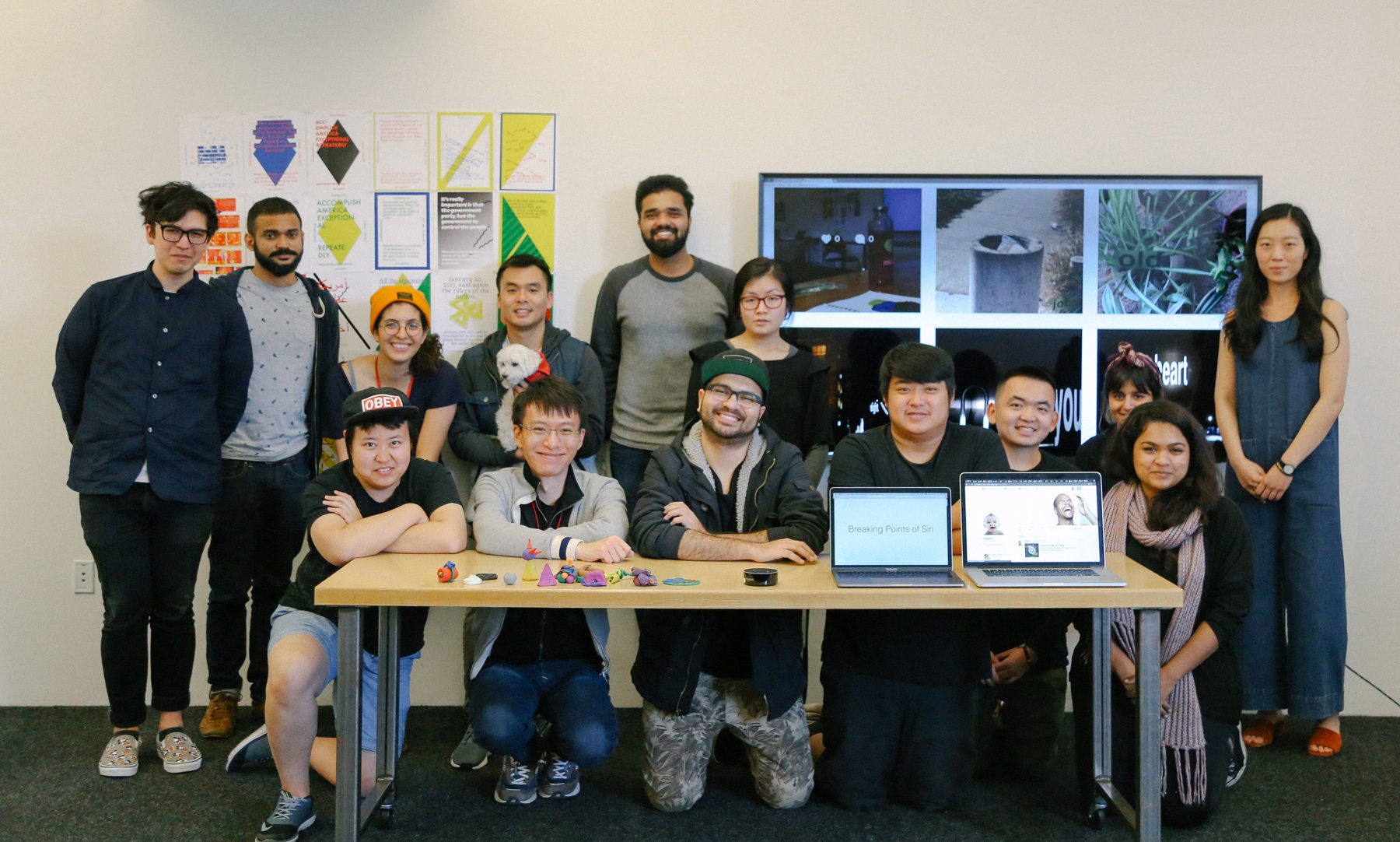 Prompt
Step 1: Identify
Task:
Identify the AI you interact with on a daily basis.
Examples:
Siri is both on your phone and desktop.
Your messages app intuits your conversations with autocorrect and typeaheads.
Your phone's camera auto detects points of interest and human features.
Youtube videos generate suggestions for related content, etc.
How can you detect bots masquerading as humans?
Online Customer Services Agents
Email Auto-Responder
How can you detect humans masquerading as bots?
Google Books Scanning
Mechanical Turks
Horse E-Books